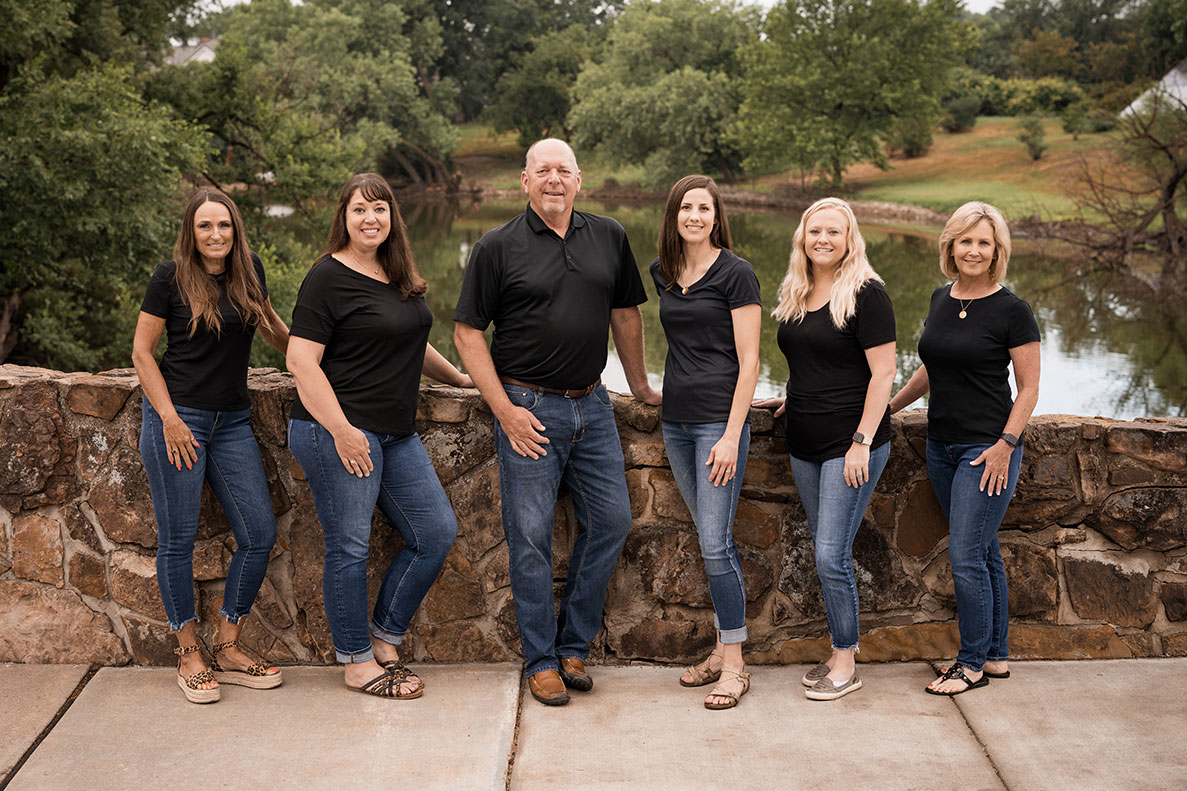 In many ways, our team is the foundation of our practice. Each person is skilled, well-trained, and dedicated to their career. They are equally as warm, friendly, and helpful!
Our team members work very hard and well together. They are passionate about the dental field and are my extension to promote the practice and relationships. Melissa, my front desk office manager, has been with me for over 25 years and Sarah, my main dental assistant, has been with me, chairside, for over 20 years. My three hygienists have been with me between 2 and 7 years, as well.
We share a strong dedication to provide the latest the dental field offers in quality care, and to help our community achieve healthy, wonderful smiles – one person at a time!
~ Dr. Larry Kutina
---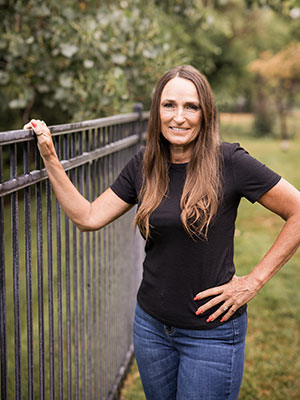 Melissa
Office Manager
Welcome to Kutina Dental! I'm likely the first person at our office that will have the pleasure of meeting you, whether that's over the phone or in person. I work at our front desk, where I'll greet and check you in, assist with and update paperwork, accept payments, and schedule your next appointments. I also handle our insurance and office billings. I'm here to help and want you to have a stress-free experience, so you always feel at home in our office! I have been with Dr. Kutina since 1995 and have completed many hours of training and continuing education through the Pankey Institute and Spear Practice Solutions. We have a wonderful, team-oriented, and family-friendly office, where we care about one another and we care about you! Time with family and friends is a priority when I'm not at the office. My husband Butch and I have been married for over 25 years. We have three adult daughters, five delightful grandchildren, and two cats to keep us busy. We're active in our church of 27 years, teaching the special needs Sunday school class and I teach the five-year-old missions class, too. I love being outside in the warm weather months and love attending my grandchildren's activities.
---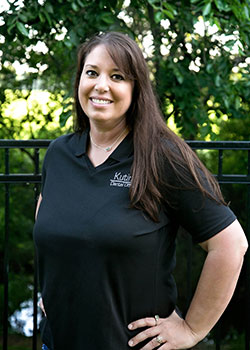 Sarah
Dental Assistant
Hi and welcome! As a dental assistant, I'll bring you into the treatment area, seat and prepare you to see Dr. Kutina and explain what we'll be doing. During the procedure, I'll be chairside, assisting the doctor while focusing on you and your comfort. When we're finished, I'll provide home care guidance and make sure you're comfortable with everything. I also assist with treatment planning, lab work, and take any necessary images. As a people person, I'm proud of our long-term relationships with our patient family and look forward to getting to know you! I graduated from Salina Tech. College and have work with Dr. Kutina since 1999. During this time I attended Barton County Community College and have completed courses with the Pankey Institute in Florida and ongoing education at Spear Education in Arizona. Our team works amazingly well together. We're all focused on providing you with a great experience! When I'm not at Kutina Dental, I'm usually found with my two children, Blake and Noah. I enjoy time at the lake and love being with friends, family, and our pets.
---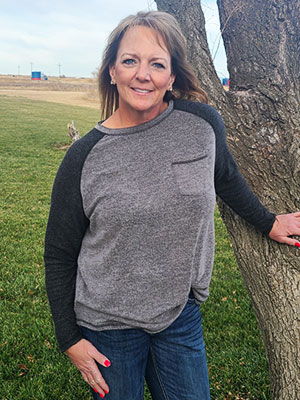 Ashley
Dental Hygienist
Hello and welcome! As a hygienist, I enjoy helping people transform their oral health and teaching them how to maintain a beautiful smile! I provide routine dental cleanings, periodontal therapy and maintenance, and also diagnose and treatment plan for periodontal disease. A lot of our time together will be focused on teaching you about oral health, your specific concerns, and what you can do to improve and keep a healthy smile! I graduated with a Bachelor of Science in Dental Hygiene from UAMS in Little Rock, AR, in 2008. After living and working full-time as a hygienist in Oklahoma City from 2008-2013, my family and I moved to Great Bend. Since 2014 I have had the honor to work at Kutina Dental. Here, we hold ourselves to a higher standard when it comes to caring for our patients, and that means you will have the best experience and dental care possible! My wonderful husband Josh and I are kept busy outside of work with our two beautiful daughters. They are involved in sports and have many other interests, too. We are active in the Church, where Josh ministers, and have been welcomed with big loving arms by so many wonderful people. We are blessed to be part of the Great Bend community and look forward to watching our girls grow and thrive here.
---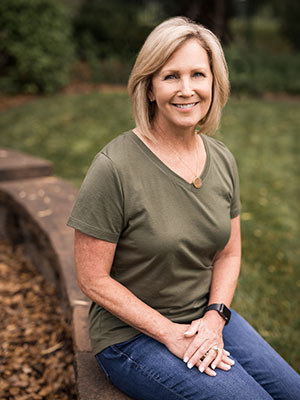 Susan
Dental Hygienist
Welcome to Kutina Dental! As a hygienist, I'll work with you to establish and maintain oral health. In addition to performing exams, periodontal health assessments, and regular and periodontal cleanings, I also take dental radiographs and place sealants. By focusing on your oral health situation, and explaining what you can do to improve your home care, I'll help you enjoy your smile, for life! I graduated from Wichita State University with a degree in Dental Hygiene and have worked in the field since 1982. In 2019, I joined the Kutina Dental team and couldn't be happier. Dr. Kutina's skills are excellent and he and the team are always seeking to grow educationally and professionally. We respect and mentor each other, so we're prepared to provide you with the best dental care! While I truly love what I do and love coming to work, I also enjoy my time away from the office. I'm married and have three grown children, plus one dog and four granddogs. I enjoy exercising, walking, and reading – and am still, to this day, excited about dentistry.
---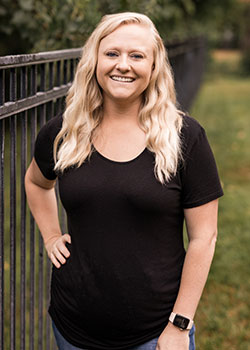 Kaci
Dental Hygienist
Kaci joined us in August 2014 graduating from Flint Hill Tech in Emporia, KS receiving an Associate of Applied Science in Dental Hygiene from the accelerated Dental Hygiene Program. She is Board certified in Kansas and Colorado with a license to administer anesthesia. Kaci has worked in an outreach program in Hays and was Extended Care Permit certified in 2013. Kaci is also trained in laser Periodontal therapy and continues to advance her Dental Hygiene skills through Spear Education. Kaci is married and has one daughter. She enjoys traveling and spending time with her family and pets.